CUYI 6in1 COMBO Heatpress Machine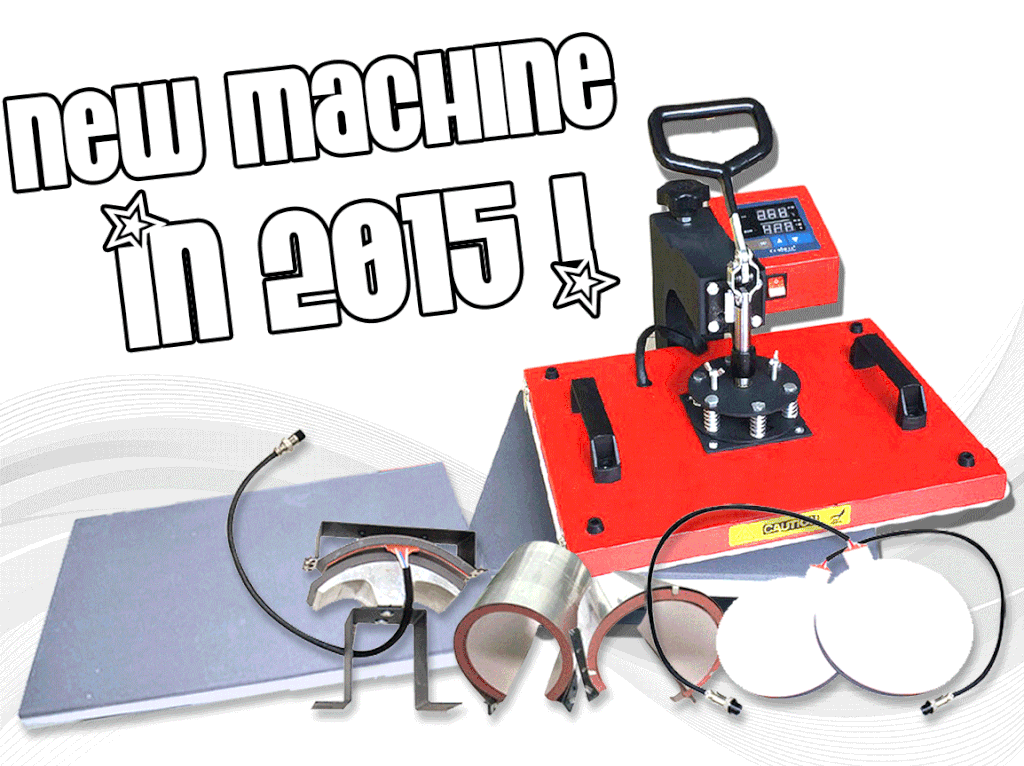 *6in1 Heatpress Machine simply designed for convenient operation. It gives same outputs just like printing in heatpress, cap press, mug press and plate press machines.
*FEATURES*
►Digital control panel (temperature & timer).
►Solid steel framework; stainless steel machine parts.
►Multi-purpose machine (can be changed from heatpress to mugpress, cap press or even plate press).
►Safe to operate, automatic alarm and adjustable pressure.
►Thick heat platen, includes designed teflon.
It really saves a lot of money and time. Because it can transfer character fonts, printouts & colorful designs in plates, t-shirts, mugs or even in caps with this only one machine!
*SPECIFICATIONS:
►Voltage: 110/220V
►Power: 350W
►Temperature Range: Room temperature-399°C
►Printing Area: 7.8cm x 8.5cm upto 8.5cm x 10.5cm
►Packing Size: 450mm x 370mm x 580mm
►Weight: 10kg.
Inquire Here or use the Live Chat.
Your Full Name:
Your Inquiry:
Verification Code:
For security purposes, please enter the Verification code in the box below: