QUAFF Calling Card Paper (White-Matte)*A4 Size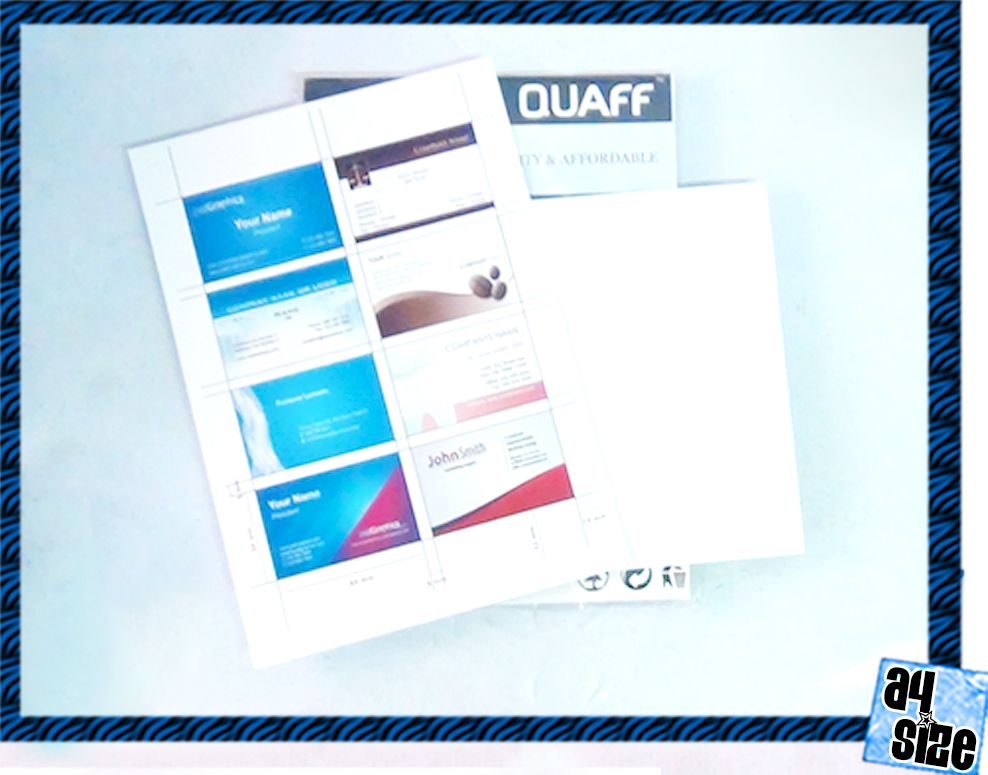 *This calling card paper has a "matte surface" and thick. Very suitable in making business card.*
*FEATURES*
►Outstanding "White Color"
►Smear & Waterproof Paper
►Instant Dry & High Brightness
►High Temperature Humidity
►5760dpi; Vivid Color Quality
►Supported with Dye & Pigment Inks.
►Suitable in EPSON, CANON, HP & Other Inkjet Printers.
►Available Colors: Blue, Green, Pink & Yellow
Color white is perfectly fit in any colored designs for calling card. Enhance your design into a creative and high resolution business card.
*SPECIFICATIONS*
►Brand: QUAFF
►Color: White
►Size: A4 Size (210 x297mm) (8.27 x 11.69inches)
►Weight: 220gsm
►Texture: Matte
Inquire Here or use the Live Chat.
Your Full Name:
Your Inquiry:
Verification Code:
For security purposes, please enter the Verification code in the box below: