QUAFF Double-Sided Photo Paper (250gsm)*A4 Size

*This double-sided photo paper is very unique to other photo papers due to its back-to-back glossy surface, makes your design more clear and beautiful. Second of the thickest double sided photo paper.*
*FEATURES*
►Super white & glossy photo paper.
►High quality coating paper and base paper.
►Excellence in color perspective.
►Detailed presentation and waterproof.
►Works on all inkjet printers.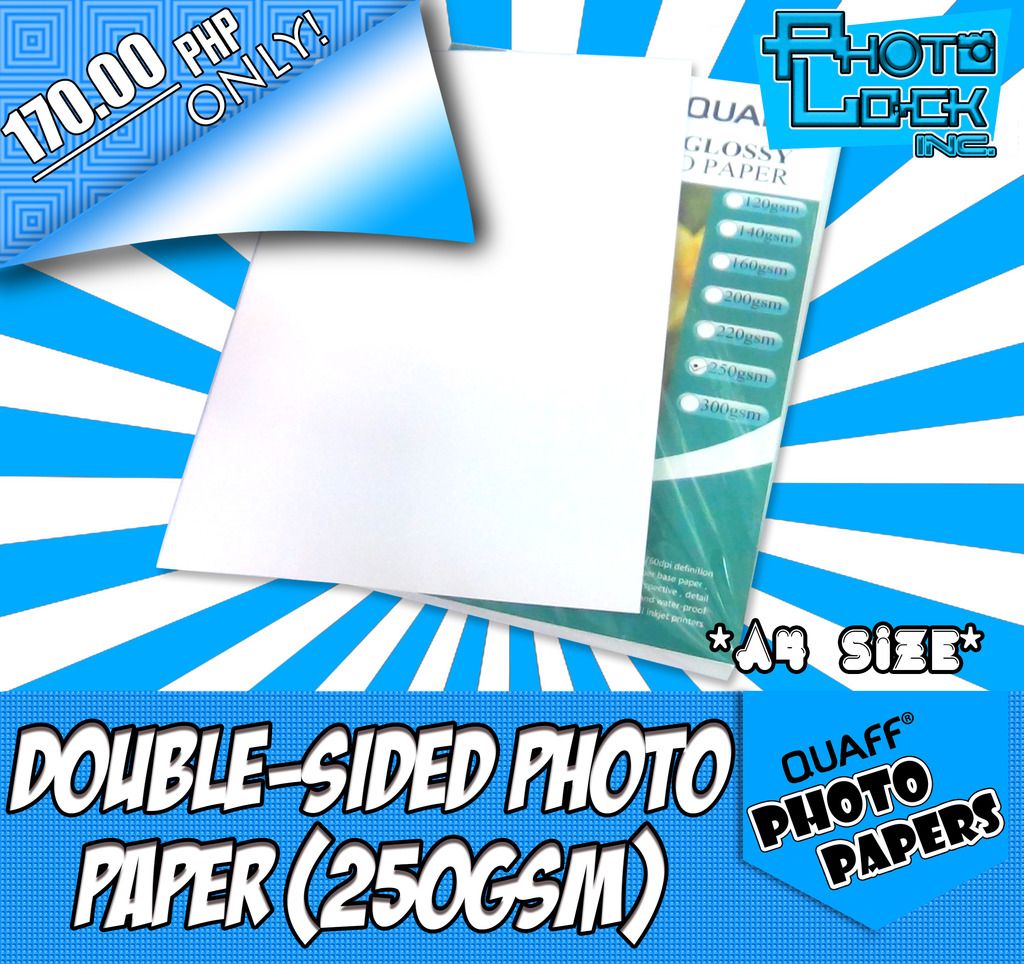 Compatible in all inkjet printers: EPSON, CANON, HP, BROTHER and LEXMARK
*SPECIFICATIONS*
►Brand: QUAFF
►Size: A4 Size (210 x297mm) (8.27 x 11.69inches)
►Weight: 250gsm
►Texture: Glossy (Back To Back)
►50sheets per 1pack
Inquire Here or use the Live Chat.
Your Full Name:
Your Inquiry:
Verification Code:
For security purposes, please enter the Verification code in the box below: