QUAFF Calling Card Paper (Yellow)*A4 Size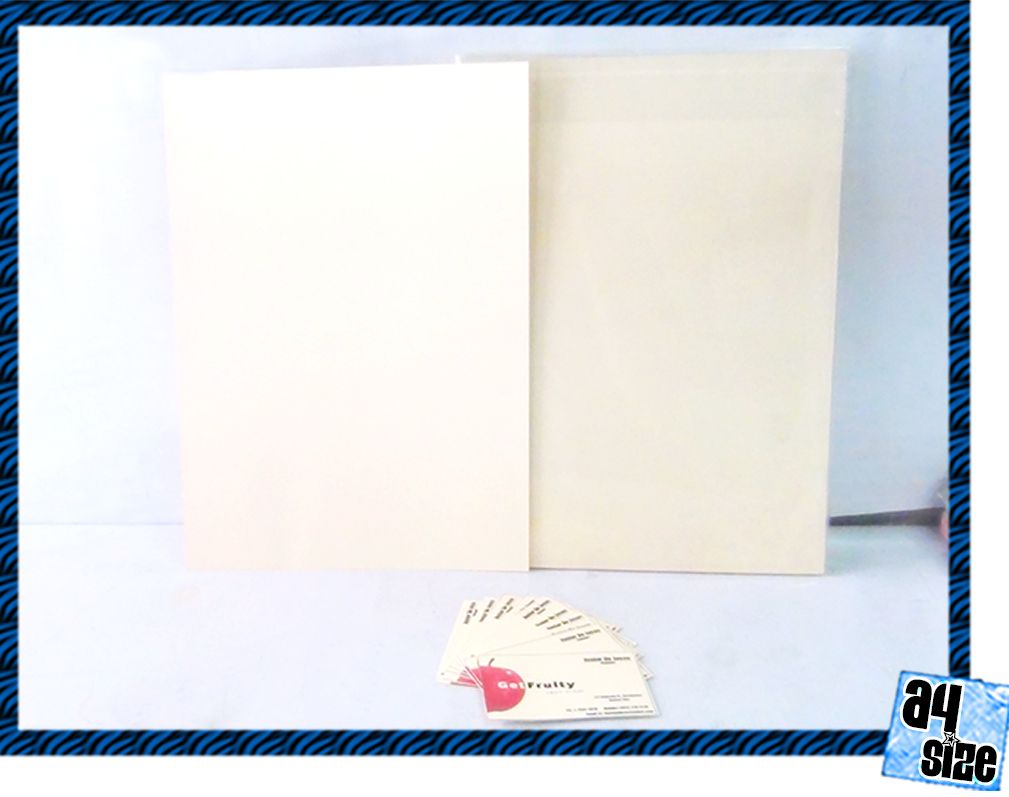 *Calling card papers are made for producing business cards. Different thickness & textures to choose. Made your business / calling cards colorful, beautiful and looking professional. Can be cut easily using a calling card cutter.*
*FEATURES*
►Outstanding "White Color"
►Smear & Waterproof Paper
►Instant Dry & High Brightness
►High Temperature Humidity
►5760dpi; Vivid Color Quality
►Supported with Dye & Pigment Inks.
►Suitable in EPSON, CANON, HP & Other Inkjet Printers.
►Available Colors: Blue, Green, Pink & White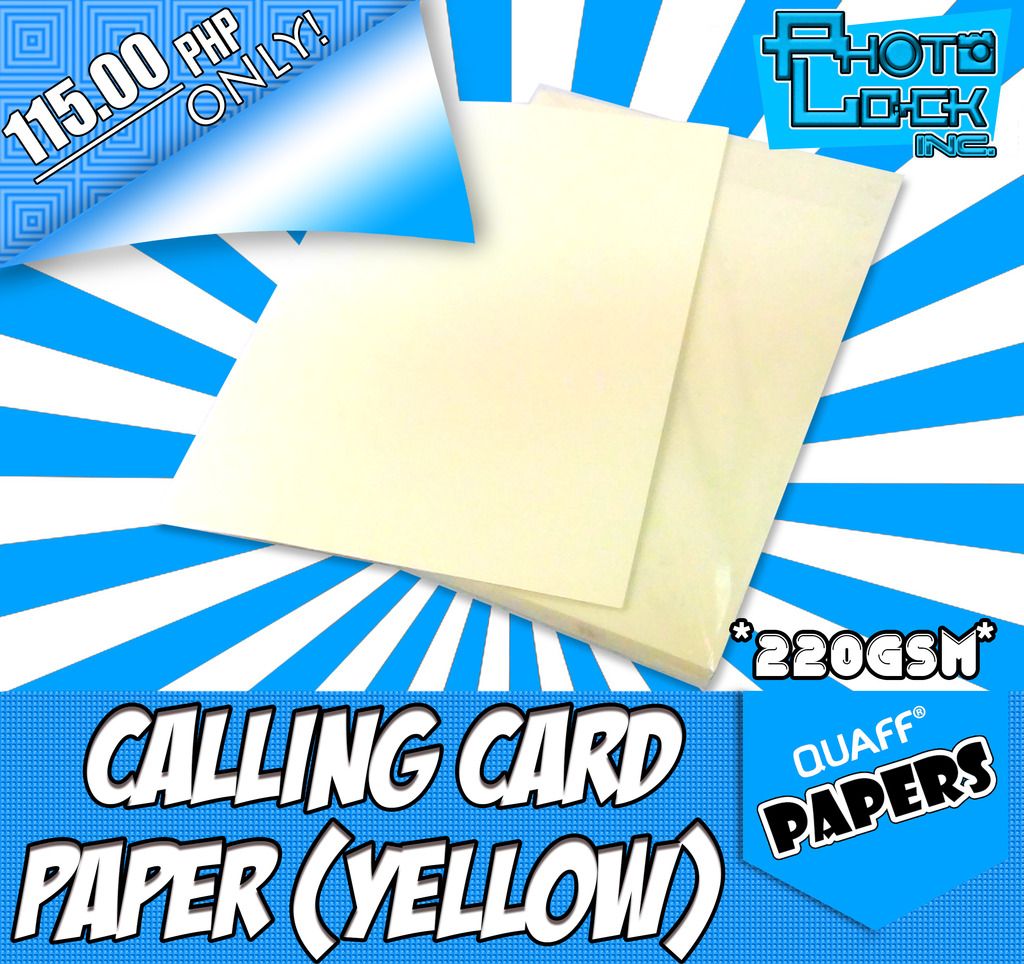 This Yellow Color brings your business card luminous effect. Makes your image high resolution with shining effect even it's not glossy as pink calling card paper. Likely used in fruit market business, hotel & restaurants & jewerly stores.
*SPECIFICATIONS*
►Brand: QUAFF
►Color: Yellow
►Size: A4 Size (210 x297mm) (8.27 x 11.69inches)
►Weight: 220gsm
►Texture: Matte
Inquire Here or use the Live Chat.
Your Full Name:
Your Inquiry:
Verification Code:
For security purposes, please enter the Verification code in the box below: