QUAFF (A3 Size) Paper Cutter*Metal-Base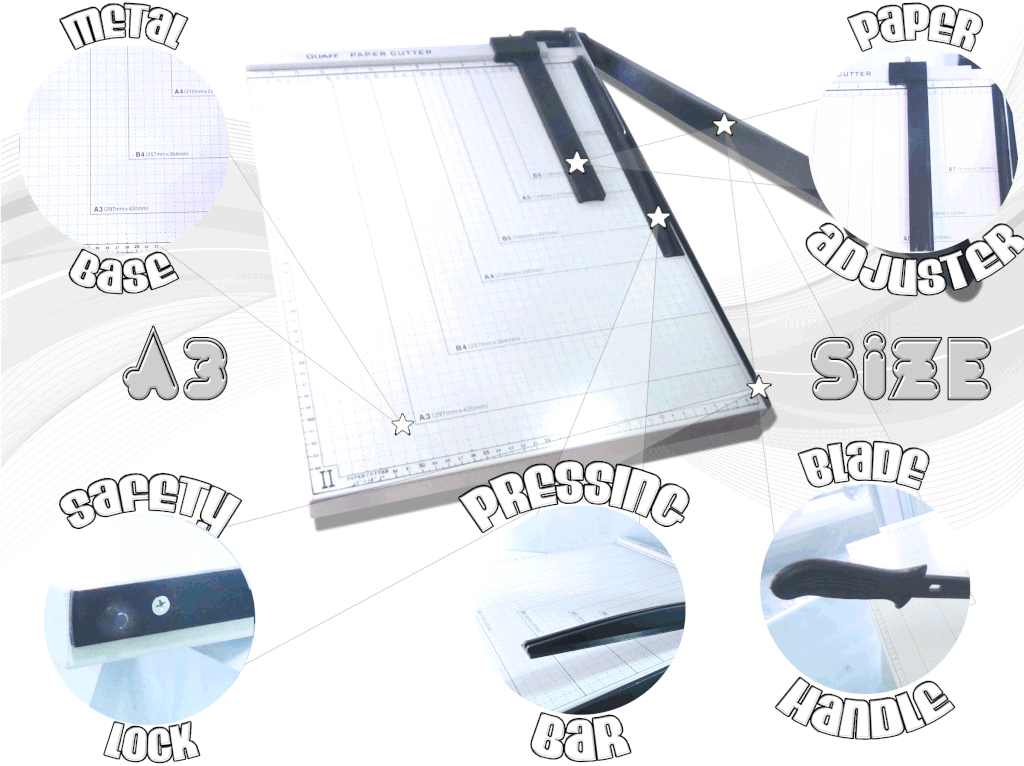 *A Portable A3 Guillotine Trimmer, ideal for making those final alterations to any notice, poster or document.*
*FEATURES*
►Cutting Capacity: Approximately 12sheets (standard 70/gsm paper).
►Capable for A3 (380mmx460mm cutting).
►Paper Adjuster Included: For easy adjustment for cutting into desired sizes.
►Auto-Paper Pressing Bar: Capable paper for precise and easy cutting.
►Paper Size Indicator: Indicates A3/B4/A4/B5/A4/B6/B7 Post card and photo (L) sizes.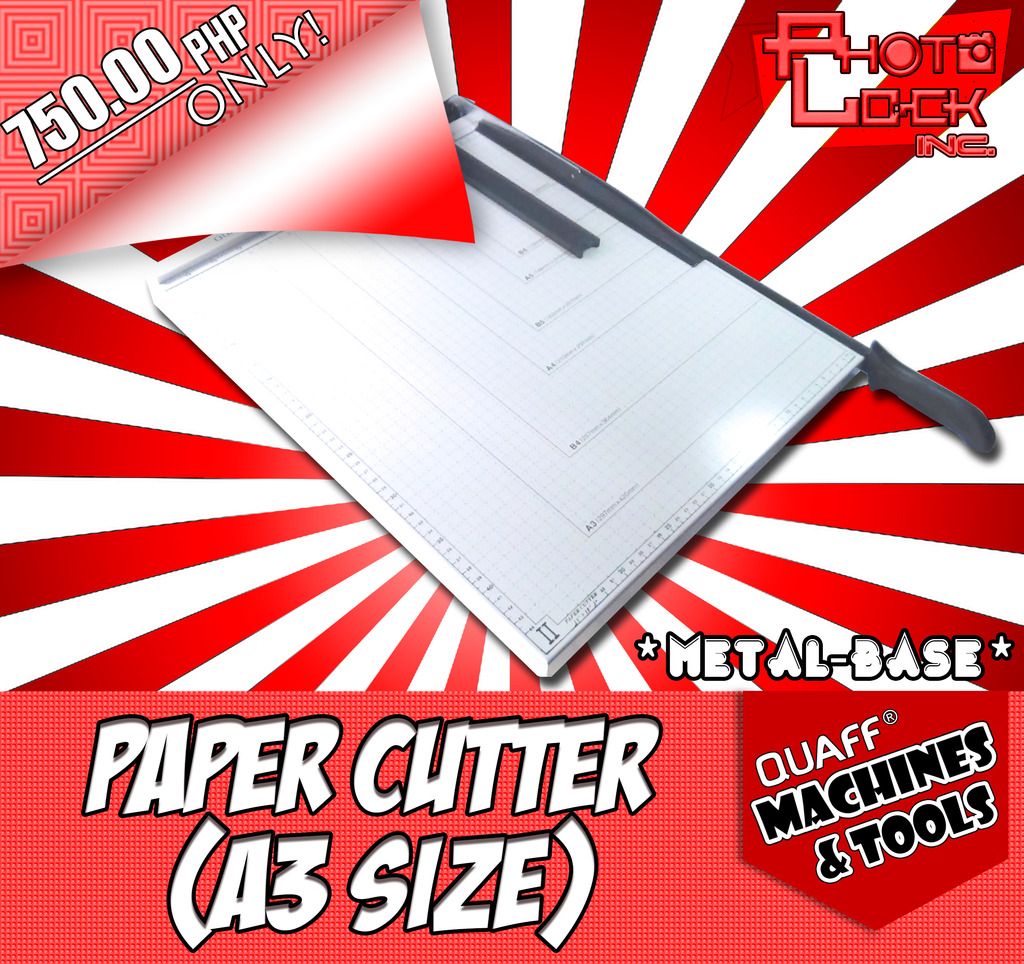 Ideal for offices, schools, or printhouses,make sure your laminated media is properly trimmed using this fantastic cutter.
Inquire Here or use the Live Chat.
Your Full Name:
Your Inquiry:
Verification Code:
For security purposes, please enter the Verification code in the box below: