QUAFF (A4 Size) Paper Cutter*Metal-Base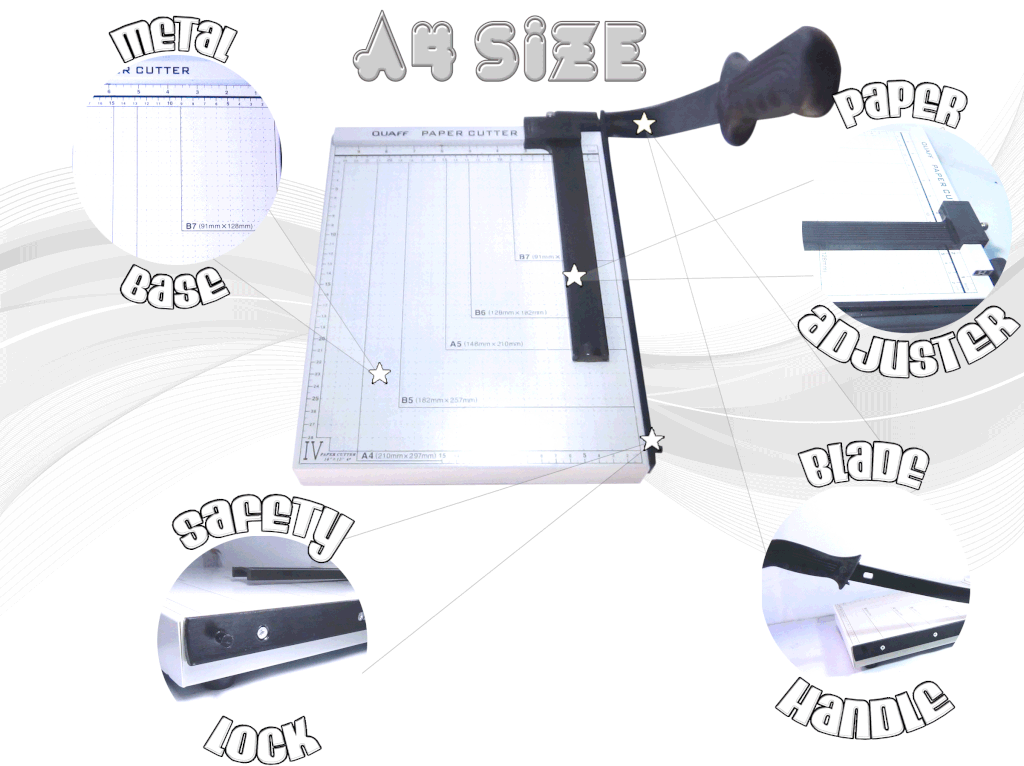 *A portable A4 guillotine trimmer, ideal for making those final alterations to any notice, poster or document.*
*FEATURES*
►Cuts up to A4 Size (300mmx250mm).
►Has "Safety Lock" after you done with the paper cutter.
►Enhanced with carbon to strenghten and increase its durability.
►Also had "Paper Adjuster" for precise and easy cutting.
►Sharp blade with handle (smooth and straight cut edges).
Ideal for offices, schools, copy shops or print houses, make sure your laminated media is properly trimmed using this fantastic product.
Inquire Here or use the Live Chat.
Your Full Name:
Your Inquiry:
Verification Code:
For security purposes, please enter the Verification code in the box below: