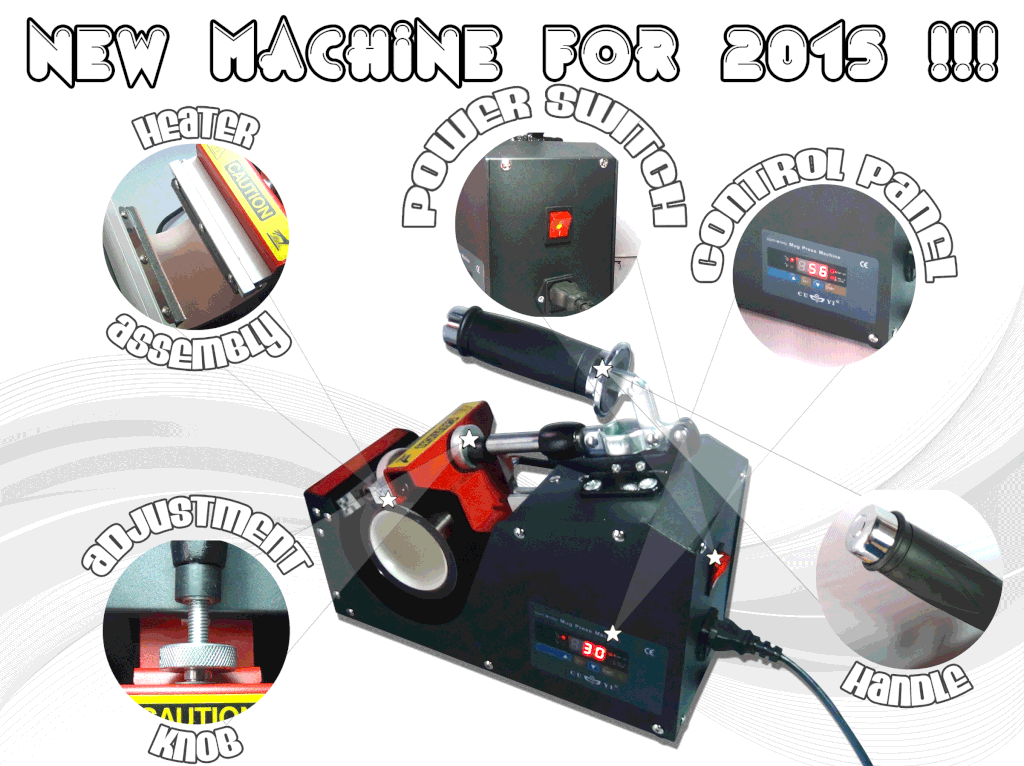 *Printing in Digital Mug Press is the fastest and easiest way to produce a single mug. If each mug will be customized or orders are not that big then CUYI Digital Mug Press would be best suited to your needs.*
*FEATURES*
►Digital Control Panel (Temperature & Time Control)
►Slim designed and easy to carry.
►Has "Automatic Alarm", so you can do another task or setting-up other mug press/es.
►Easy replacement for heating pads.
►Heating plates adopts a special "Ultra Fine Fiber Thermal Technology" which makes heating even.
It's now to transfer images into any kind sublimation / coated mugs (ex. couple mugs, beer mugs, frosted mugs, magic mugs, white mugs or even bottles and water jugs. Very handy tool which is suitable in any events or occasions.
Inquire Here or use the Live Chat.
Your Full Name:
Your Inquiry:
Verification Code:
For security purposes, please enter the Verification code in the box below: