*CUYI Sublimation Paper ROLL(100gsm)*Yellow
*For use on metallic cups, mugs, glasses, ceramic and t-shirts*
CUYI Sublimation Paper (Yellow) is very suitable for inkjet printer. Good quality paper that results into great output. It is also not easily curling when large amount of printing is on process. Quick drying and good paper deformation. Long-lasting, colorful and producing a high color image after printing. Very suitable for mugs, plates and even t-shirts.
•100gsm (A4 Size)•
*100sheets per pack*
•100gsm (44inch)•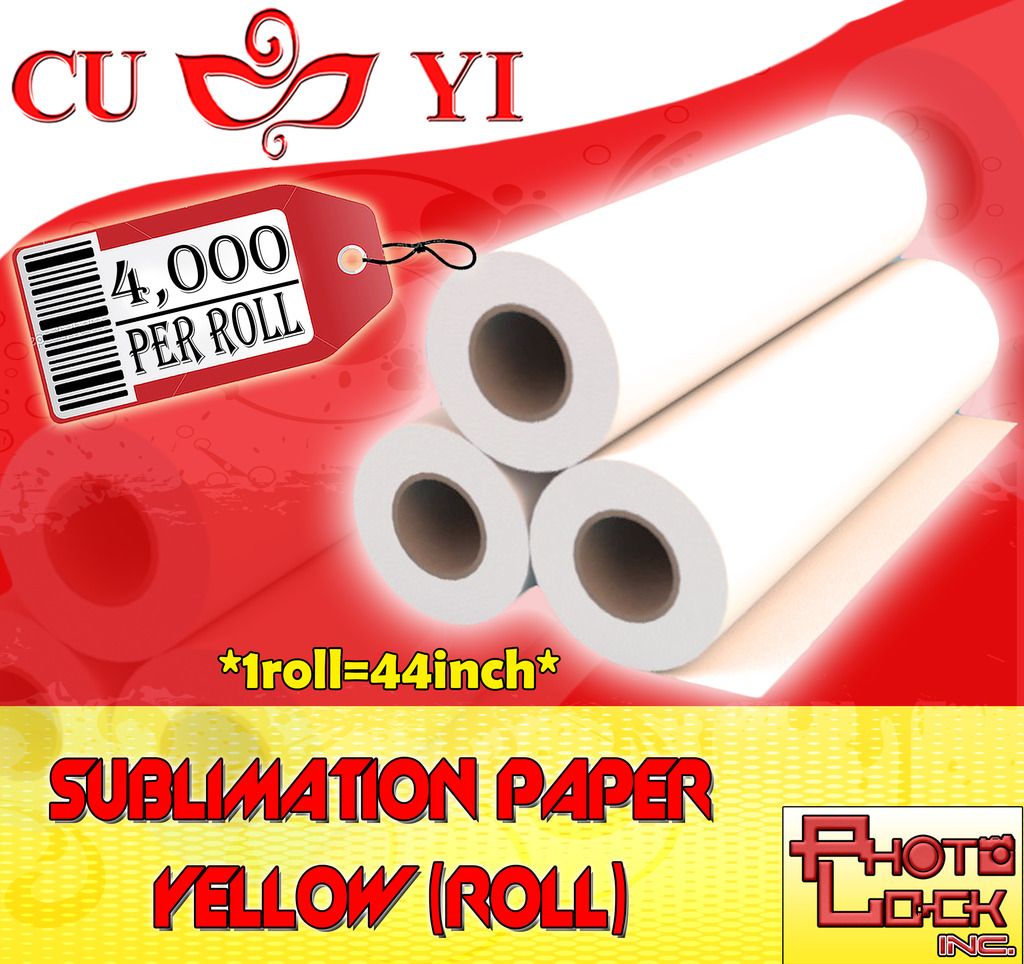 We Accept Dealers and Retailers !!!
Bigger Discounts for Bulks Order and Regular Clients!!!
Inquire Here or use the Live Chat.
Your Full Name:
Your Inquiry:
Verification Code:
For security purposes, please enter the Verification code in the box below: