QUAFF 3D Inkjet Glossy Paper (115gsm)*Water Riples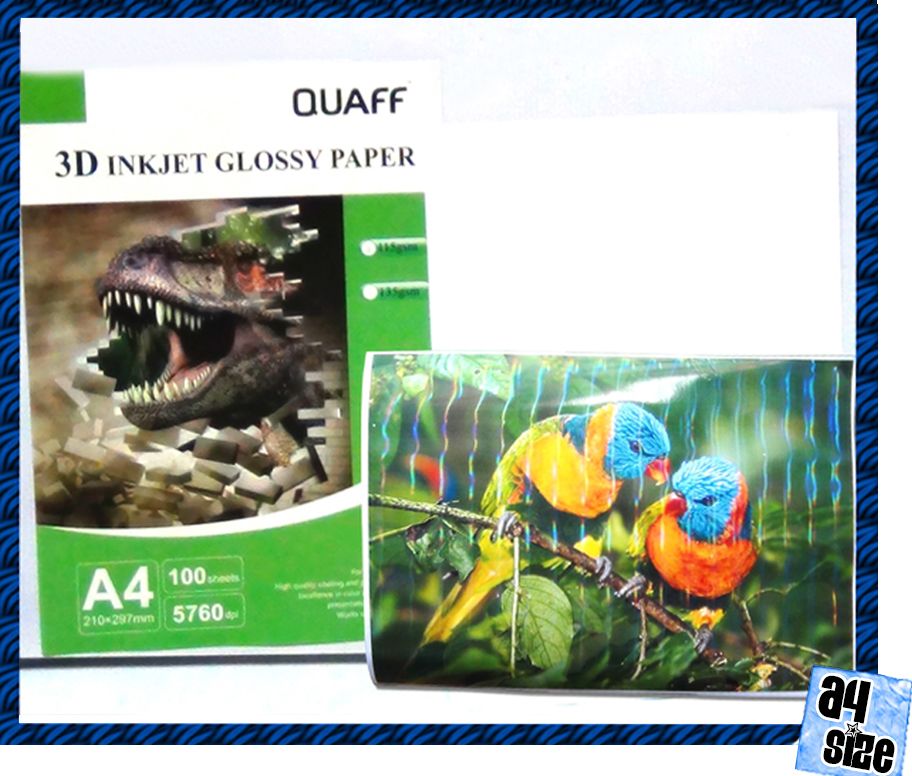 *3D Photo Papers are very suitable in printing high quality pictures. Makes your more photos/pictures "glowing & beautiful".*
*FEATURES*
► Has special effects already printed in the paper (Glowing Water Riples).
► For 5760dpi definition.
► High quality coating and paper base paper.
► Excellence in color perspective.
► Detailed presentation.
► Waterproof and works on all inkjet printers.
► Adds effects and high resolution output to your image.
Suitable for all types of inks & inkjet printers. Adds "water-ripples" effect in your image.
Inquire Here or use the Live Chat.
Your Full Name:
Your Inquiry:
Verification Code:
For security purposes, please enter the Verification code in the box below: