CUYI 3-Way Rotary Cutter (A4 Size)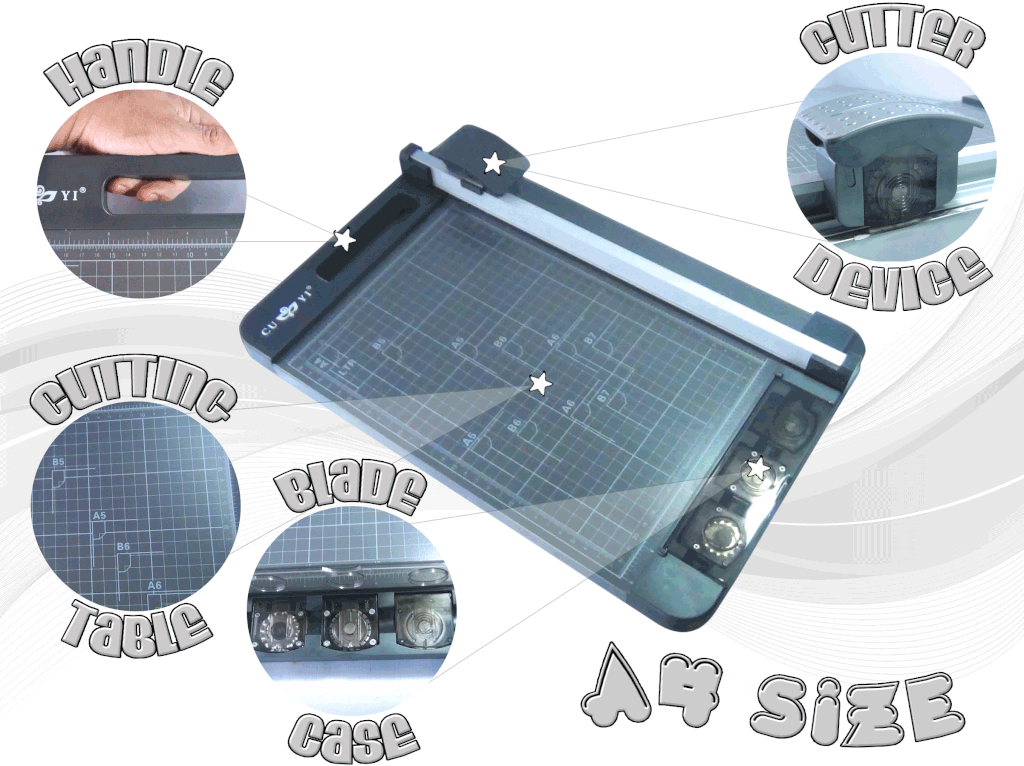 *The Rotary Cutter (3-Way) is a great tool for trimming and perforiating. Works on photos and documents and very ideal to use for school and office works.*
*FEATURES:
►Automatic Security & Safe when you cutting papers.
►Three-types of blade can be use alternately (Straight, Perforated & Wave).
►Provides staright clean cut for any paper material.
►Precise and very sharp in cutting edges.
Very light in weight, you can bring anywhere and anyplace without extra effort. Plus it has safety cover for sliding cutter handle which protects you from any possible cuts or wound.
*SPECIFICATIONS:
►Color: Gray
►Capable for A4 Size (320mm cutting lenght).
►3-Way Cutting: Straight Line, Peforated Line & Wave Line
►Cutting Capacity: 16sheets approximately (standard 70/gsm paper).
►Dimensions (L x W x H): 42cm x 27cm x 8cm
Package Includes:
►1 x 3-Way Rotary Cutter/Trimmer
►3 x Sliding Blade
►1 x Manual
Inquire Here or use the Live Chat.
Your Full Name:
Your Inquiry:
Verification Code:
For security purposes, please enter the Verification code in the box below: