Hard Copy Paper (70gsm)*A3 Size
*500 sheets per 1 rim*
•70gsm (A3 Size)•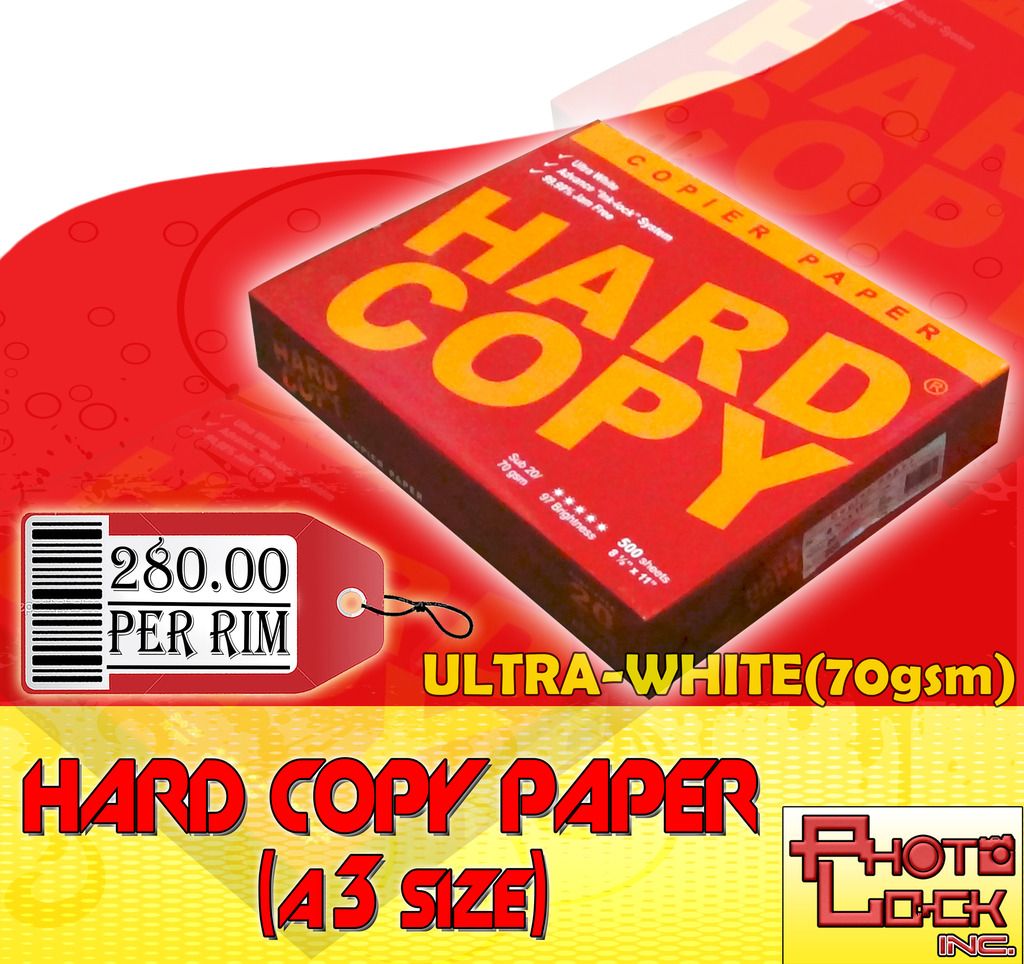 *SPECIFICATIONS*
►ULTRA-WHITE
~ Ensure sharp text,vivid graphics and maximum contrast.
►ADVANCE "INK-LOCK"SYSTEM
~ For crisp,clear text and more vibrant color.
►JAM FREE
~ Hard copy is gauaranteed 99.99 jam free giving increasd levels of productivity.
►HIGH OPACITY
~ Light permeability in a sheet of hard copy is so low that you can print on both sides without any of the text showing through on the other side.
►LONG LASTING
~ If you store hard copy in a dark place. We guarantee that the paper will keep for at least 100 years.
Inquire Here or use the Live Chat.
Your Full Name:
Your Inquiry:
Verification Code:
For security purposes, please enter the Verification code in the box below: